Metal and Steel Roofing Construction in Nigeria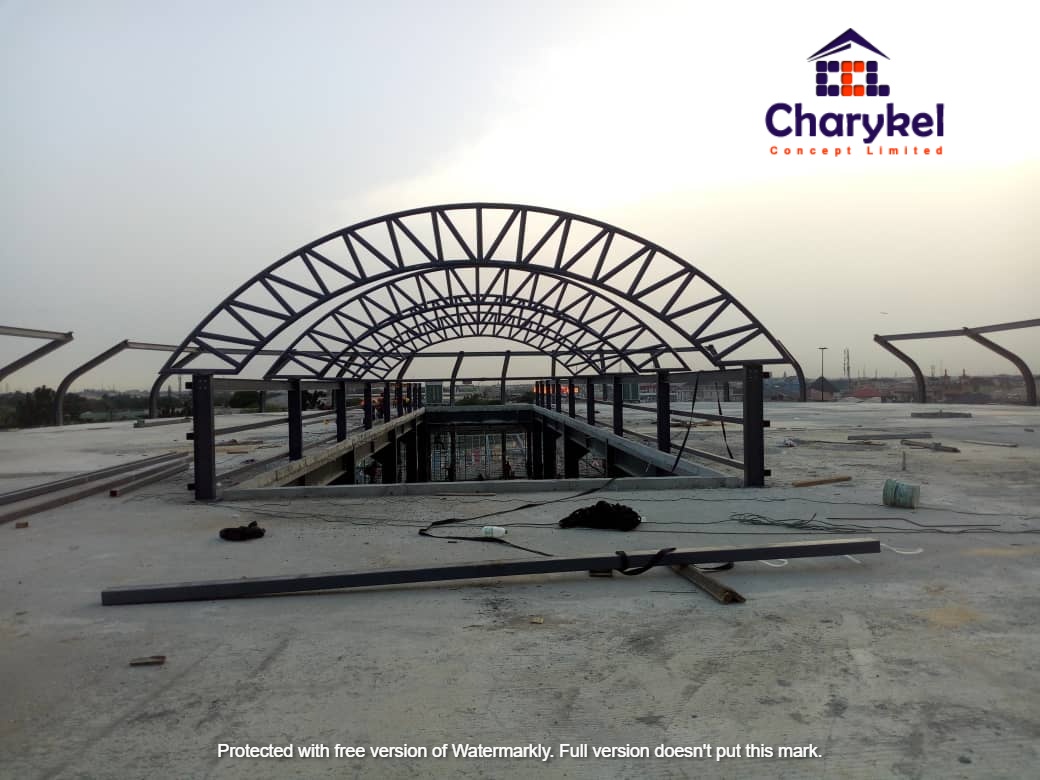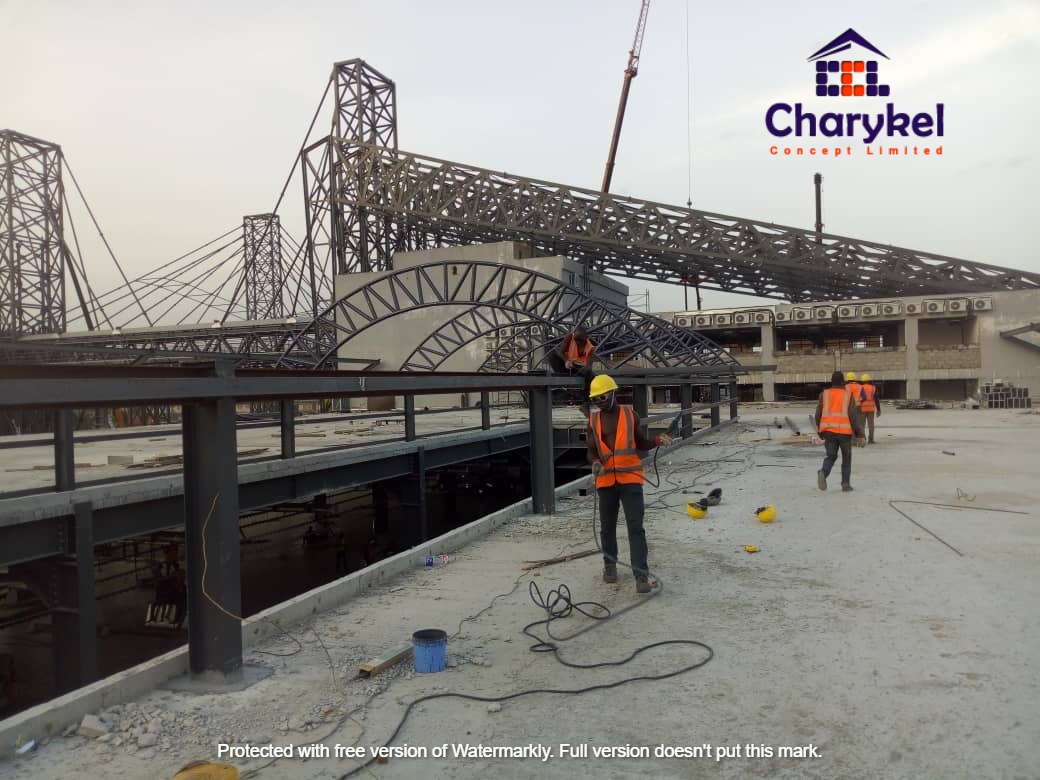 Charykel Concepts Ltd is a Nigerian steel construction company with headoffice in Lagos, Nigeria. Charykel is a household name for all kinds of Structural Metal and Steel construction for civil construction such as skeletal frameworks for Shades, Tents, Carports, Civil Engineering, Canopies, awnings, walkways covers, swimming pool covers. We have executed several Multi-Million Naira projects with many corporate Bodies and Clients within the Public and Private Sectors with our tested and experienced personnel. Excellent execution is our stock in trade.
Charykel Concepts Ltd has been involved in a number of steel fabrication works ranging from civil engineering for terminals to ultra modern carport construction, walkway shades, gas station covers, bus terminals within Lagos and in other cities across the country.
Our designs and steel construction works are carried out with the aim of achieving minimal fabrication or adjustment works for the erection site thereby reducing overcrowding on site while maximizing risks of delays during the erection phase of projects.
Frequently Asked Questions
What are the benefits of metal roofing?
1. Metal roofing offers exceptional durability and longevity, often lasting 50+ years, reducing the need for frequent replacements.
2. Its high resistance to fire, extreme weather conditions, and pests ensures superior protection for the structure and occupants.
3. Metal roofs are energy-efficient, reflecting sunlight to lower cooling costs, making them environmentally friendly and cost-effective in the long run.
What is the cost of metal roofing compared to other materials?
1. Metal roofing generally has a higher upfront cost compared to some traditional materials like asphalt shingles or wood.
2. However, its longer lifespan and lower maintenance requirements can lead to cost savings over time.
3. When considering the overall life cycle cost and benefits, metal roofing proves to be a valuable and cost-effective investment.
How long does a metal roofing typically lasts?
Metal roofing typically lasts between 40 to 70 years, depending on factors such as the type of metal used, climate conditions, and proper maintenance. Some high-quality metal roofs can even surpass the 70-year mark with appropriate care and periodic inspections.
How does a metal roof perform in extreme weather conditions (e.g., hurricanes, heavy snow)?
Metal roofs perform exceptionally well in extreme weather conditions due to their inherent strength and durability. They can withstand high winds and are highly resistant to damage from hurricanes and storms. The smooth surface prevents snow accumulation and allows it to slide off easily, reducing the risk of structural strain from heavy snow loads.